N.C. State should be well rested to face Boston College after having nine days off since their victory over Syracuse last Thursday night. Those nine days have hopefully allowed some Pack players to heal nagging injuries and be able suit up this Saturday, specifically referring to Ricky Person Jr., Justin Witt and Nick McCloud. But regardless of who suits up and who doesn't for the Wolfpack, the N.C. State vs Boston College game has traditionally been a hard-fought grind it out type game of opposing styles of play. However, oddly enough the one thing that both teams can draw inspiration from is tea. Yes, you read that right, tea.
            I know, I know, I know. You're thinking how does tea have anything to do with college football. Well, in Raleigh and all throughout the south tea is basically glucose while in places like Chestnut Hill tea is served nice and hot. Both tasty in their own right but pretty much polar opposites. Both NCSU and BC are going to need to be like their preferred cups of tea to win on Saturday.
            Much like hot tea, A.J. Dillon has been red hot lately and has averaged 5.2 yards per carry in 2019. In fact, he already has four 100-yard games this year with his lowest rushing total in any game being 81 yards. He has been the bright spot and focal point of the BC offense this season. For the Eagles to improve to 4-3 on Saturday the Eagles will need another strong performance from Dillon who has historically played well in games against N.C. State. In 2017 he torched the Wolfpack for 196 yards in Chestnut Hill. Boston College will hope that Dillon remains as hot as a tea kettle and has another big rushing day against the Pack.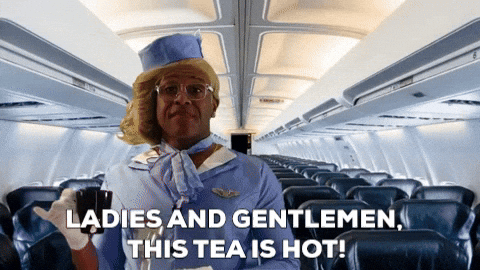 As of late the N.C. State pass rush has been as refreshing as a glass of sweet tea. In their last two games the Wolfpack has recorded a total 16 sacks. Going into the season, the defense was expected to be the better unit but I don't think anyone expected these types of performances. Great defensive stat outings have not always resulted in victories for N.C. State this season but Boston College will be without quarterback Anthony Brown on Saturday due to a knee injury. Dennis Grosel will get to the start. The N.C. State defensive front will need to take advantage of this opportunity and continue to be in the backfield and pressure the quarterback to leave Chestnut Hill with a win.
            Speaking of Dennis Grosel, he will need to step up and be a scolding hot cup of tea if the Eagles are going to win against N.C. State, and to be honest he just might be that scolding hot. Grosel came into the game against Louisville last week after Brown got injured and nearly led the Eagles to a comeback win. For being thrown right into the game, Grosel played pretty well and finished with 111 yards, 3 TDs and 1 INT. The one thing that he will need to be better at in order to beat the Wolfpack is his accuracy. He went 9 for 24, only 37.5%, against the Cardinals and that just isn't going to get it done. Grosel, will face a tough and fast defensive unit from N.C. State and he will need to be as smooth as a cup of Earl Grey to counter that attack.
           Name something sweeter than watching Bailey Hockman drop dimes to his receivers last week against the Orange.
           Some of these dimes were so sweet that the receiver didn't even know he caught the ball until it was already in his hands (i.e. Hockman's first pass of the game to Devin Carter for 27 yards, Carter had no idea he caught the ball until he was already running for more years). In all of the noise over who should be the starting quarterback at N.C. State, Hockman showed the he can be the guy. No one knows how good just how good Hockman can be but his last start was a big step in the right direction for both himself and the program as a whole. Hockman played a large majority of the game against Syracuse and only relinquished a few plays to Devin Leary. I would expect much of the same quarterback time share against a Boston College team who is giving up an average of 284.3 passing yards per game. Hockman, and/or Leary, will need to have a unified rapport with Thayer Thomas, Devin Carter, Emeka Emezie, etc. to take advantage a mediocre secondary.
            In recent history the 'battle of the teas' has been a tough victory to come by and I expect Saturday to be no different. Both teams are at the precipice of their seasons and this game could be the turning point leading to a bowl berth or cause a down spiral towards a losing record. Whenever N.C. State plays Boston College it is always an entertaining contest, so sit back with a glass of tea, sweet or hot, your choice, and enjoy.
Please reload
Listen to
Outside The Huddle
The Latest From No Huddle Sports